A COLLECTION INSPIRED BY NATURE
Over the past two years I've become a keen amateur forager and spent less time in London in favour of the countryside. I've spent sizeable amounts of time outdoors learning about and looking closely at plants. I've become more sensitive to the different shades of green around us in contrast with the brilliance of flowers, and the variety of textures and shapes in the natural world. You can see the influences of this interest in the colours and patterns I've designed this year.

"The inspirations for this collection are personal and representative of how my life has changed from 2020. I have to say, these are my favourite parasols so far. For the previous two collections, thanks to Covid, I was unable to travel to sample in person and it was hard to produce designs without being on the ground to experiment and make alterations. Being able to go to India in March 2022 to create this collection was very emotional, I had tears in my eyes when I met the screen printer, stone carvers and block printers after two years away."

Lucy Ferguson
Designer & Founder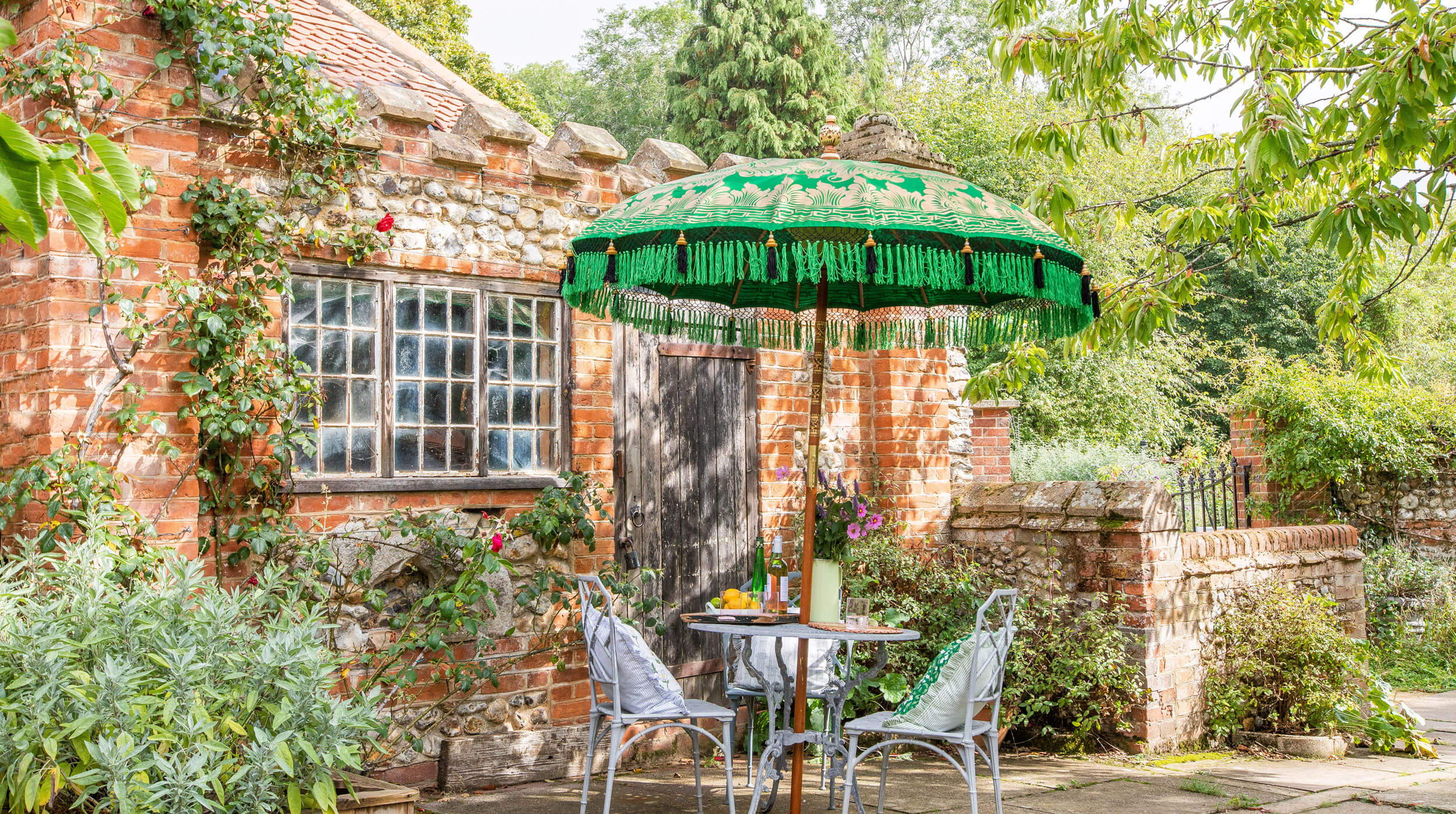 INTRODUCING OUR NEW ROUND BAMBOO PARASOLS
"This year I've found myself drawn towards darker blues, greens and teals and floral prints"
Having spent the past 6 years making parasols in all the colours of the rainbow, this year I've found myself drawn towards darker blues, greens and teals and floral prints, reflective of the time I've spent poking around in patches of vegetation and on the banks of estuaries. The grey and pink design (Maya) was inspired by misty morning plant picking. I created a pattern with curls like the heads of new growth fern fronds, and the collection's prints have an abundance of colourful flowers and shapely petals.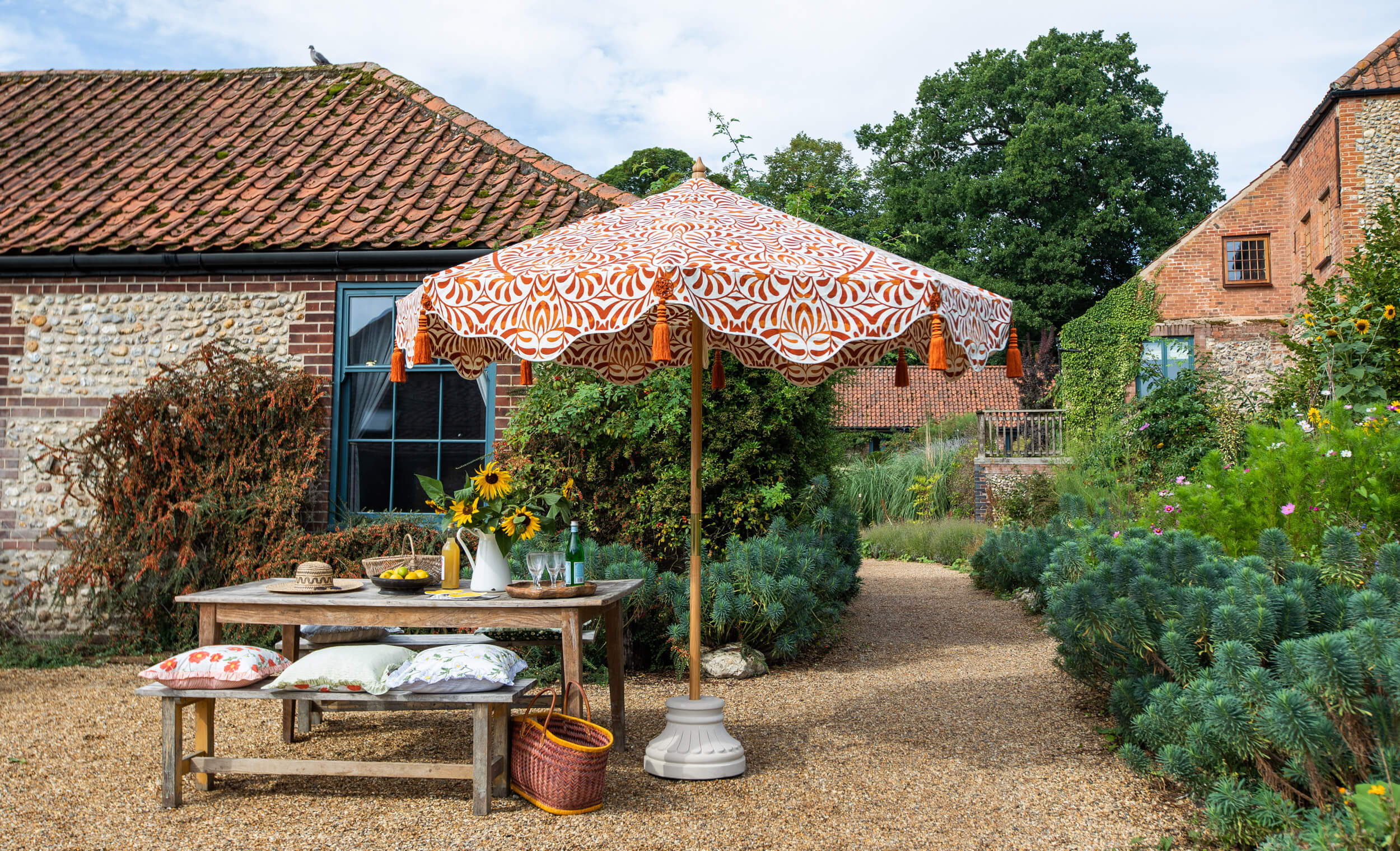 LEXHAM OCTAGONAL PARASOLS
"My grandfather was a keen collector of ceramics and had a prized William de Morgan painted tile which I now own. I took inspiration from the whirls on his design to create this organic and painterly pattern which looks like the curled heads of new fern fronds."
I was delighted to design parasols for West Lexham in Norfolk where they have created a tranquil wonderland of sustainable architecture, biodiversity, biodynamic food production and retreats around a beautiful lake surrounded by billowing clouds of flowers all summer long. Spending more time in Norfolk with its red clay brick work and roof tiles has brought terracotta into my colour lexicon and I enjoyed playing with colourways and patterns to complement the architecture, taking inspiration from details on William de Morgan tiles.